Dr. Karine Schomer is a global cross-cultural management expert and a professional speaker. She specializes in speaking to groups whose members work and manage in global companies, or in companies with a multicultural and international workforce. She helps individuals, teams and companies bridge and leverage cultural differences, and become more adept at leading and managing with a global mindset.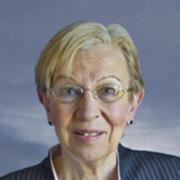 She is a dynamic speaker who knows how to stimulate, educate, entertain and engage listeners. Audiences leave with fresh perspectives, useful insights, practical tips, and ideas they can immediately implement to improve their effectiveness as global cross-border managers or members of global and multicultural teams.
She gives keynotes, workshop presentations and onsite talks for corporate groups on cultural awareness as a business skill, differences in business cultures, managing in the global workplace, intercultural communication, and how to build teams across cultures, including in the offshore outsourcing context.
Dr. Schomer has been involved professionally with India for over 25 years. She has lived and worked in India for 8 years, and is fluent in a number of Indian languages. She is a frequent speaker on cross-cultural and organizational change issues in India-U.S.A. business undertakings and how to overcome communication and work style differences to achieve results.
Among the professional associations she has spoken before are the The Human Capital Institute, the Outsourcing Institute, The TiE Institute, The TiEcon Annual Conference, The Siliconindia Annual Technology and Entrepreneurship Conference, The Annual BITs/American Banker Financial Services Outsourcing Conference, EPPIC-Silicon Valley, DNA Global Network, The Contra Costa County Employer Advisory Board, and the Bay Area Human Resource Executives Council.
Clients for whom she has provided consulting, training and coaching assistance include Accenture, Actel, Aon, Aristocrat, Cardiac Science, Charles Schwab, Ciber, CVS/pharmacy, Dow Jones, EarthLink, Foundation Systems, France Telecom, Fresh & Easy/Tesco, GIA, HCA, Harman, Hitachi, Insight, KLA-Tencor, LNBL, Levi Strauss, Lockheed Martin, Nielsen Mobile, Novartis, Novellus, Oracle, Parametric, Patni, Standard Insurance, Sun Life, TNS, Triton, University of California, USAA, Visioneer, and Xoriant.
Dr. Schomer holds an undergraduate degree from Oberlin College and a PhD in South Asian Studies from the University of Chicago. Her background includes 10 years on the faculty of the University of California at Berkeley. She has been a Dean at Golden Gate University, San Francisco, where she developed a successful Applied Psychology program. She has also served as Chief Operating Officer of the California Institute of Integral Studies. In 1997, Dr. Schomer founded Change Management Consulting & Training, LLC, with the mission of providing integrated solutions to organizational change. She now leads The India Practice, a division of CMCT focusing on the cross cultural dimensions of doing business with India.
For more information on booking Dr. Karine Schomer as a speaker for your event: call 510-525-9222, write to speaking@indiapractice.com, or describe your needs by filling our "Contact The India Practice" form